Getting Started with Immersive Meetings in Microsoft Teams🌐
Learn how to get started with Immersive Spaces in Microsoft Teams! How to install, distribute and start using Mesh!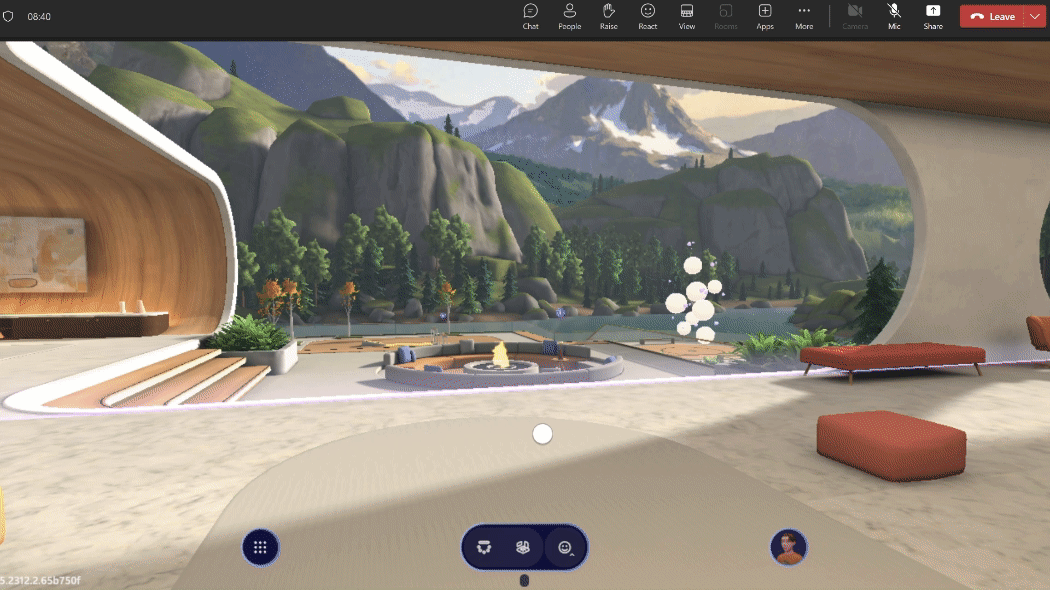 Like you've probably heard by new, Microsoft Mesh is now in Public Preview, and I've been working with the platform for almost half a year now. However me and many others have been quite heavily focusing on Mesh Custom Experiences, those being the environments you can build for yourself and your organizations in Unity. But there's another side to Microsoft Mesh that many users might forget about, that being Immersive Spaces in Teams, or as it's sometimes called: "Mesh for Teams".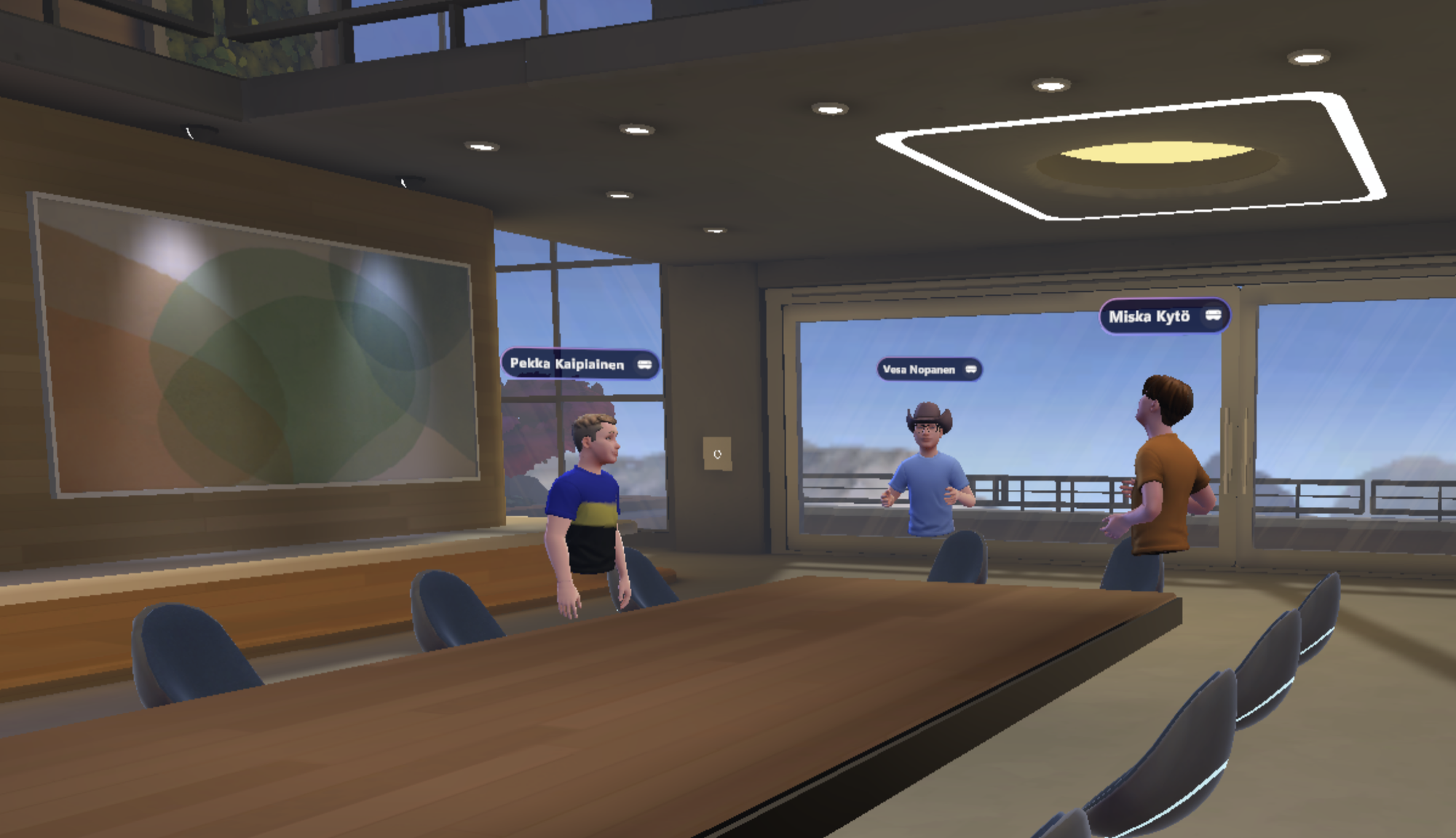 What is Immersive Spaces in Teams?
Immersive Spaces embeds the core "Mesh experience" right into your Microsoft Teams meetings. You can jump into an immersive 3D space right from your meeting by selecting it from the "View" menu on the top bar of your window. Here are some of the main points about Immersive Spaces:
Joining the immersive experience is voluntary and cannot be forced to all participants of the meeting, some people can be in the 3D space while others continue to have a regular Teams meeting.
You cannot use your own custom worlds, but rather the pre-made environments "Lakehouse" and "Oasis" from Microsoft. Luckily these environments are very good and frankly look amazing.
You'll be able to see content shared by other desktop participants (unless it's PowerPoint Live or Whiteboard).
You can have multiple simultaneous conversations with different subgroups in the immersive space with spatial audio, without talking over each other or losing the sense of co-presence.
In addition to PC, you can join Immersive Spaces from the Microsoft Mesh app for Quest VR devices.
How to enable Immersive Spaces
To get started with Immersive Spaces, you need to do a little bit of setup on the admin side. Here's what you'll have to do:
1️⃣
Make sure you have the required licensing for Immersive Spaces. Currently licenses that support Immersive Spaces are Microsoft 365 Business Basic, Standard, and Premium for smaller businesses. For larger enterprises Microsoft 365 E3/E5, and Office 365 E1/E3/E5 are supported.
2️⃣
Next you'll have to make sure your users are allowed to use the Immersive Spaces App inside Teams. If you manage app usage in teams, create an app permission policy in
Teams Admin Center
to allow usage of Immersive Spaces. More info can be found in
Microsoft Learn
.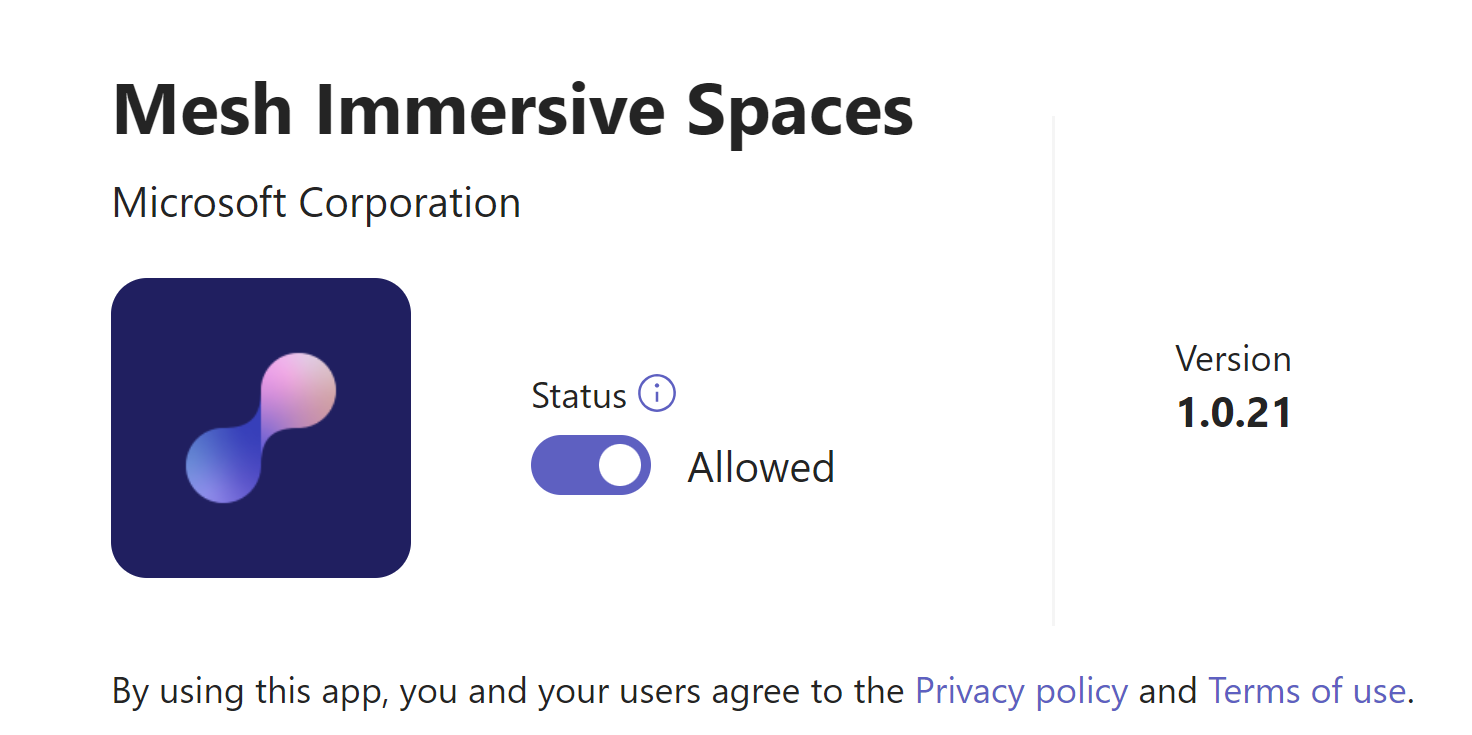 3️⃣
This is optional, but if your corporate network utilizes a firewall, make sure to review the information Microsoft provides on Immersive Spaces, since the app uses ports and URLs not previously used in Microsoft Products. A good example would be TCP/UDP ports in the 30,000-30,499 range.
With all of these done and dusted, you should be able to jump into Immersive Spaces when you're in a Teams Meeting by opening up the View-menu, and choosing Immersive Space.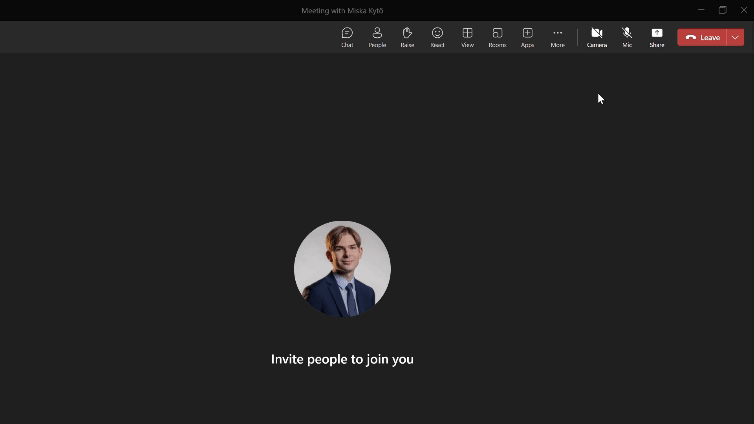 So, how is it actually?
So now you're jumped into Mesh inside of Teams! What can you do and what are some of the quirks of the platform right now?
What are the quirks and features? 🙌🏻
You can have Teams meetings! Every space has a highlighted "meeting area", inside which users in Teams without Mesh enabled can hear you. When you step outside of that area, you can have smaller group conversations with other people in the Immersive Space.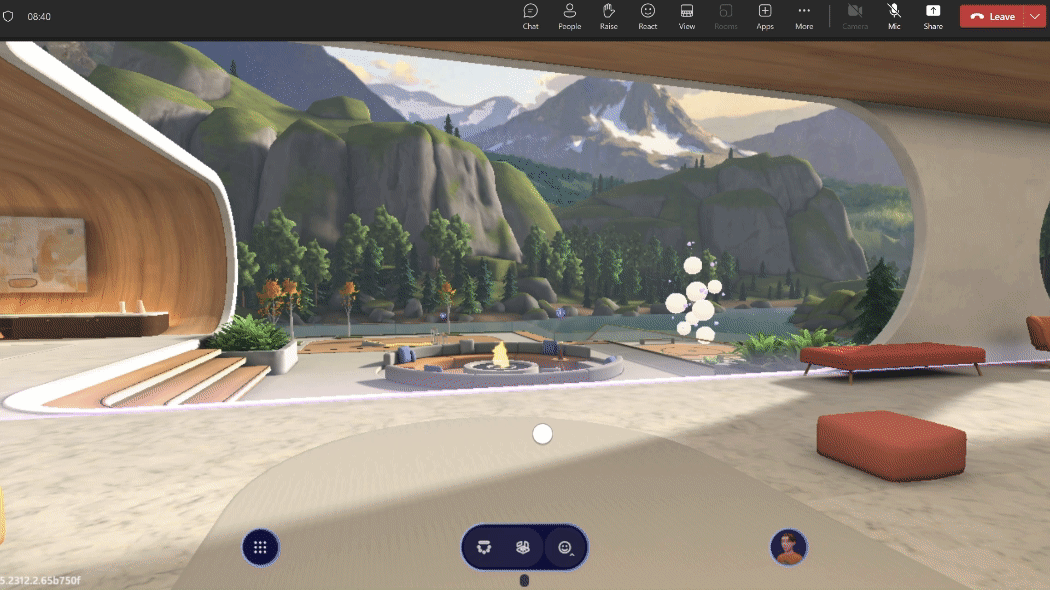 I especially enjoy the little games in Lakehouse, they're fun to play around with!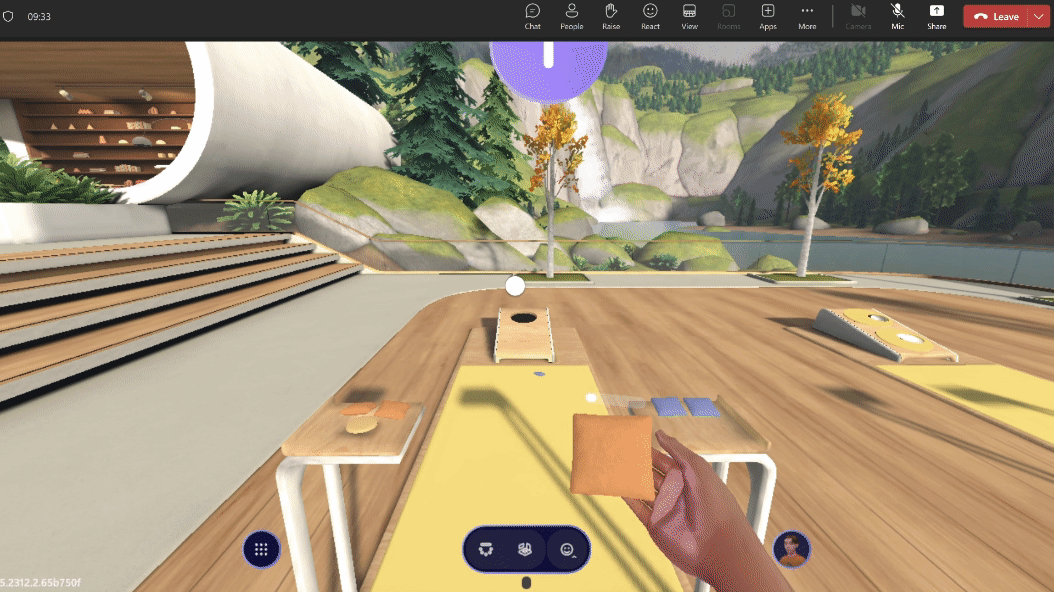 There currently exists 3 spaces: Lakehouse which is a stunning environment with games and other activities, and also Oasis, which is set in a desert. With Oasis you also have 2 versions, one being larger and the other smaller.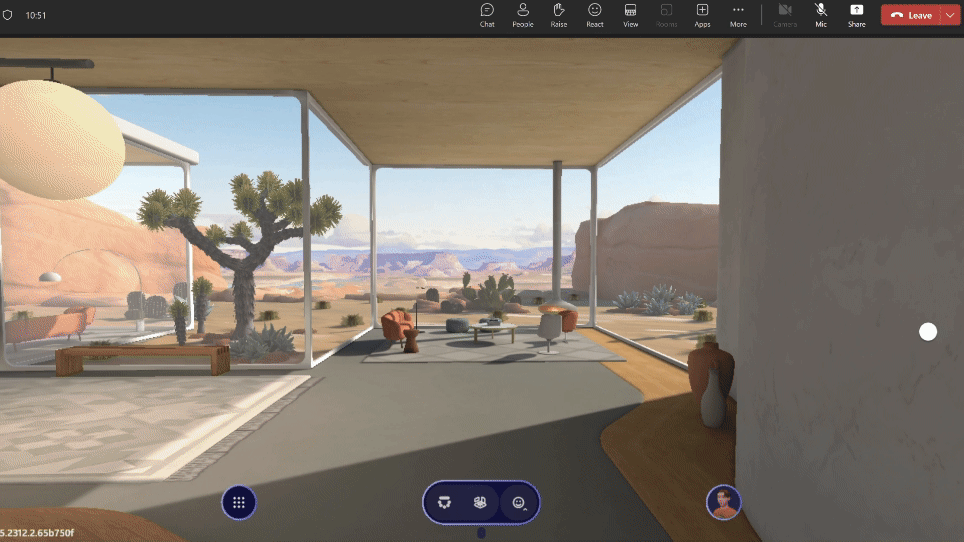 You can change out the space you're using in real-time, and can also change up the configuration of seats inside the space to make it suitable for different types of meetings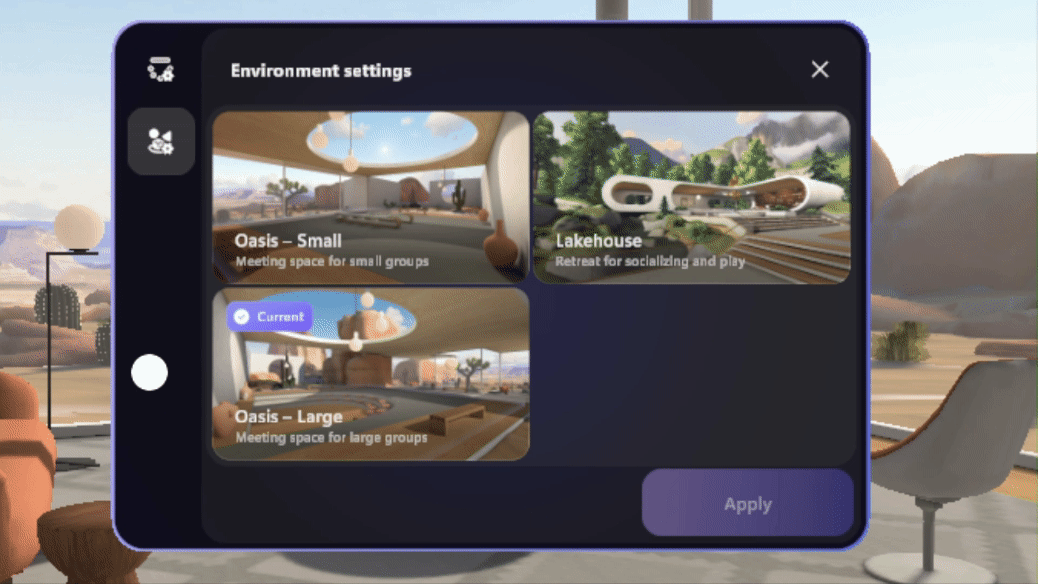 What are the limitation of the platform?
Even though Immersive Spaces is quite capable, it also has some limitations. Here are a few of them:
First and probably biggest: Immersive Spaces doesn't currently support external users. This extends even to guest accounts in tenants. Immersive Meetings are currently possible only with users inside the same tenant, so for example client meetings in Mesh aren't yet supported.
You cannot yet access your Custom Mesh Environments from Immersive Spaces, only the premade worlds created by Microsoft.
You cannot really interact with Teams features like chat or files while inside the Immersive Space. On the upside, viewing screens shared to Teams works well even in Mesh!
That being said, for example content shared through PowerPoint Live doesn't show up in Immersive Spaces at all, which is a big bummer...
The New Teams client (which is now in GA) isn't yet supported, but apparently the support for it is coming soon. Hopefully we won't have to jump between the two clients for much longer.
The cap for users joining Immersive Spaces is currently just 16 users, after which no new users can join the immersive experience, they'll rather be left in the normal Teams meeting.
Summary
Reading through the list of limitations, it's clearly quite long still. This was a bit expected, since the first release of Immersive Spaces is still a preview, so everything cannot be sorted out from day one. Hopefully these limitations however get addressed sooner than later.
But in general, regardless of the limitations, Immersive Spaces are now available for everyone to try out. And what's really important, is that organizations start experimenting with Mesh and holding meetings in a new way. This is a great possibility for companies to take the leap into utilizing the Metaverse, all inside of Teams for no extra cost!
Surely Mesh Custom Experiences have more potential in terms of extendibility and features, but the sheer availability of Immersive Spaces for everyone utilizing Microsoft Teams is a game changer. 🙌🏻