Live Captions - The most powerful use of AI in Microsoft Teams 💜
Live captions and translations are the most powerful use of AI in Microsoft Teams, as they enable more inclusivity, engagement, and productivity in meetings. Learn more about these features in this blog post!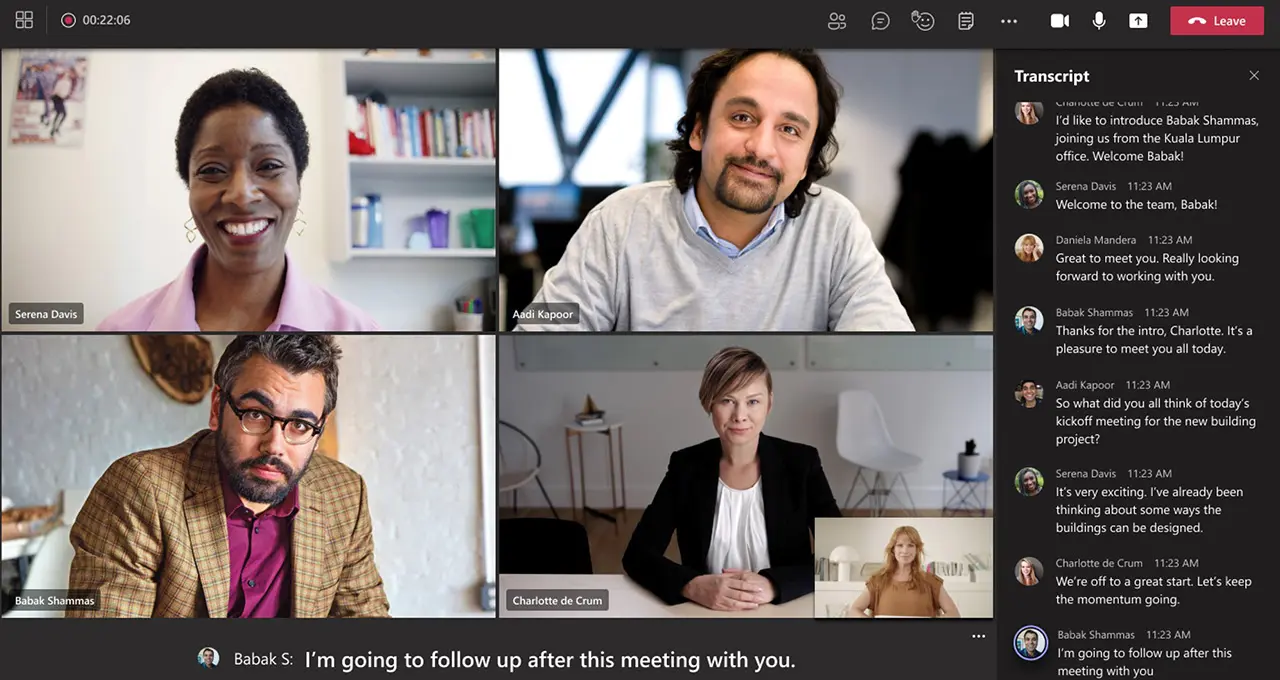 The buzz around AI over the ongoing year has been non-stop. Everyone is trying to find the best and most useful thing to do with AI, and we've seen many AI powered features enter the software we use in our daily work lives, like Microsoft Teams. Today however, I want to bring attention to an AI powered feature in Teams that is not really all that flashy, but has the power to change the world, and that's Live Captions and Live Translations.
What are live captions? 🤔
Live captions isa feature in Microsoft Teams that uses AI to generate subtitles for your meeting in real-time. It can automatically caption out what is spoken and by who, and saving that all to the meeting transcript to be read out later.
You might think that this is quite an useless feature, especially you might be hesitant to trust AI to understand you correctly and get things right. No one wants to read a transcript that has just nonsense written out because the AI got certain names, products or other words completely wrong.
Nowadays, you can actually even use the transcript created by live captions to be recapped by AI using the Intelligent Recap -feature in Teams Premium. You can check out this link to learn more about it:
Live translations 🔁
Now you can take live captions to another level with the use of live translations! This is a Teams Premium feature, meaning that the meeting organizer has to have that Add-On license to make this feature work in the meeting. However that means that if the one user that hosts the meeting has it, everyone else can enjoy live translations without an add-on license!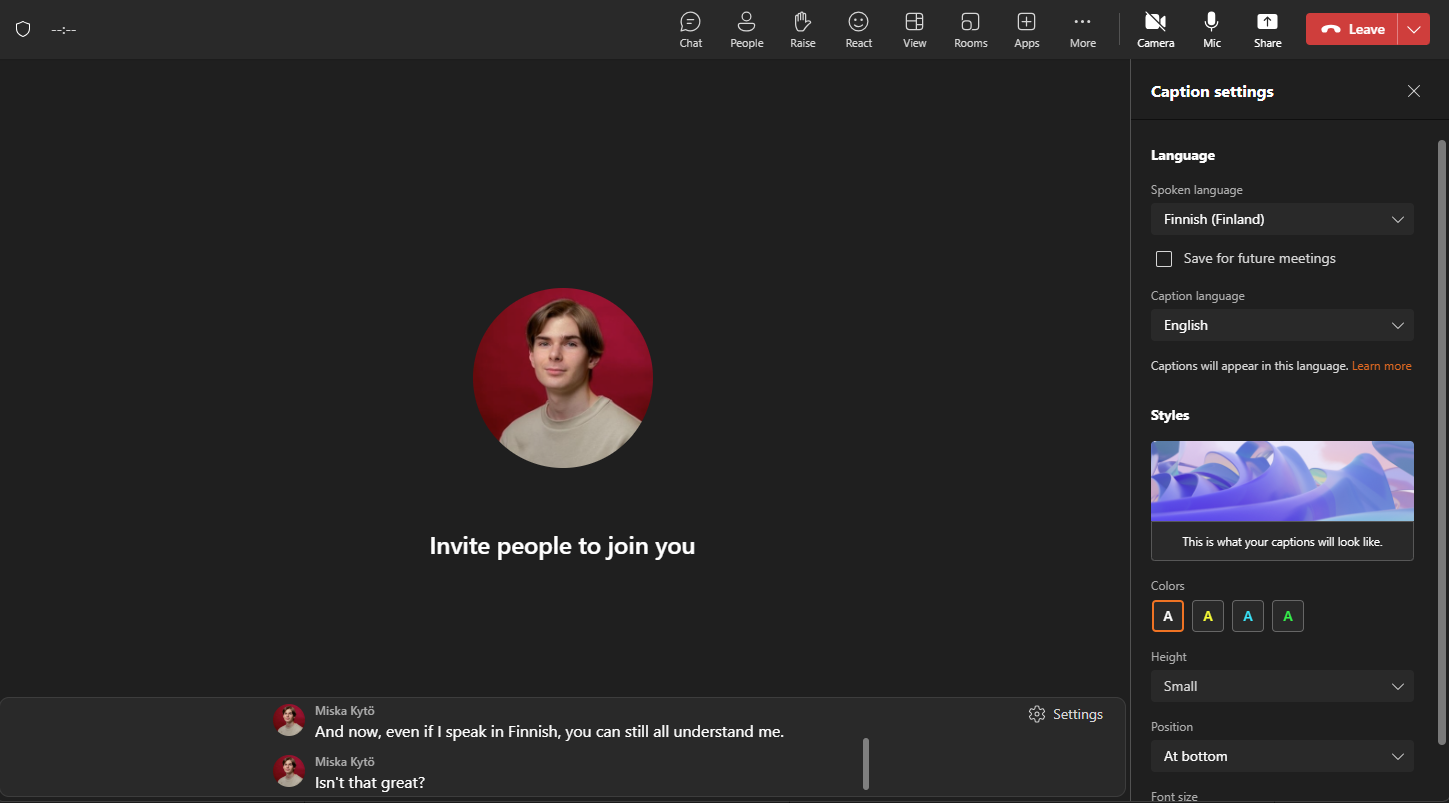 Live translations allows you to take the captions generated automatically by AI in real-time, and translate them to one of 40 languages! This means that users can follow along to a meeting with captions in their own language, even if they don't share a common language with the presenter. And just like with live captions, now that this feature has been supercharged with AI, the results are much better than you're used to with old Google Translate!
One thing you have to keep in mind though, is to set the spoken language and caption language correctly. We have seen that if you set the spoken language as Finnish and start speaking English, or vice versa, the results will be interesting so to say...
But why is it the most important use of AI? 🤖
I already mentioned one use case of live captions and live translations: You could follow a meeting where you don't share a language with the presenter, but can still understand through captions in your own language. That sounds like a simple use case, but it doesn't even scratch the surface of how powerful it can be.
We have used this feature in a few occasions already, here are some examples:
While hosting our monthly meetings, our colleagues from Dubai can follow along even if we have the meeting in Finnish, they would just set the captions into English and continue with the captions.
My colleague has hosted workshops and webinars in Finnish, allowing users from all over Europe to join and enjoy the webinar in their own language. PowerPoint Live can even translate the slides shown to them!
We have hosted trainings for refugees in Finland from countries like Ukraine, where we yet don't share a language, but can teach them important skills like how to use online services in Finland.
Translation in near real-time doesn't ever sound like the most amazing and useful use case of AI in this day and age of copilots and LLMs, but it surely is one of the most powerful. Communication in this day and age is more important than ever, and breaking down language barriers plays a major part in making our work lives more inclusive. That's why I think this is the most important AI feature in Teams, because it simply makes the world more inclusive for everyone. 💜💫
---
If you enjoyed this blog post, you can buy me a coffee if you'd like!