Microsoft Places, Immersive Mesh meetings... 2023 in Microsoft Metaverse Tech
With 2023 starting off, what will Microsoft release to bring their Metaverse into fruition?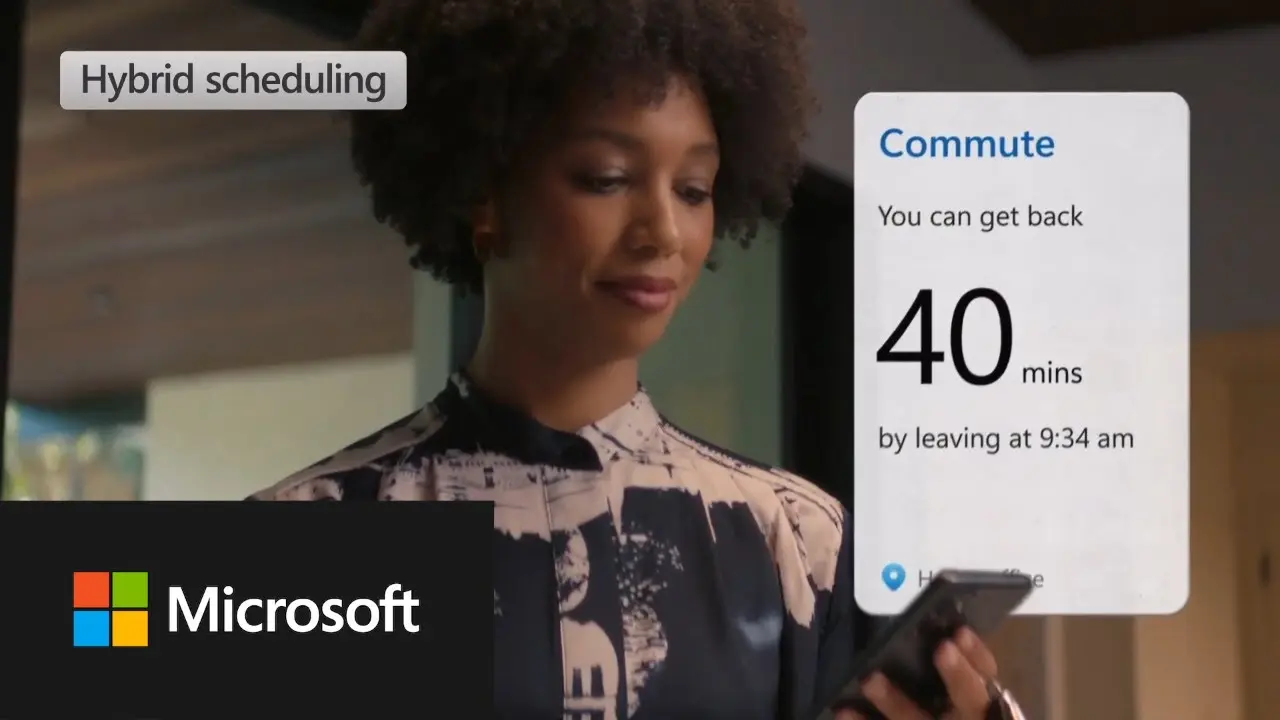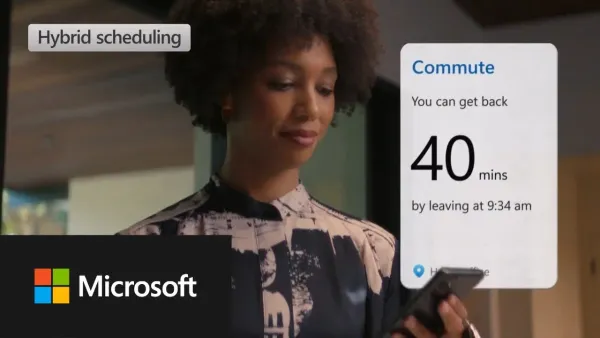 With the new year of 2023 starting off, I thought of writing an article about all of the Microsoft tech related to the Metaverse coming this year that I'm most looking towards. I think 2023 is going to be a decisive year for Azure, Modern work and the Metaverse, with all these coming together to create one whole experience.
---
Microsoft Places - The ultimate tool for modern work
The thing that I'm probably most excited about for 2023 is the arrival of Microsoft Places. This product was announced back in November last year in Microsoft Ignite, where they pitched it as a new baseline for connected workplace applications. Places will be your best friend in todays' hybrid work, connecting the digital workplace of our Microsoft Teams meetings and our physical offices. This is so companies can make the most of their physical offices, and make it as easy as possible for their workforce, increasing productivity and worker satisfaction.
The features Places offers to users are hybrid scheduling, intelligent bookings, wayfinding, space insights and many more.
Hybrid scheduling uses data from your Outlook and Teams calendars, and recommends you how to accomplish your work either remote or in-office. It displays your upcoming week, how many people will be in the office, how long will it take to get there, and when you could stay home.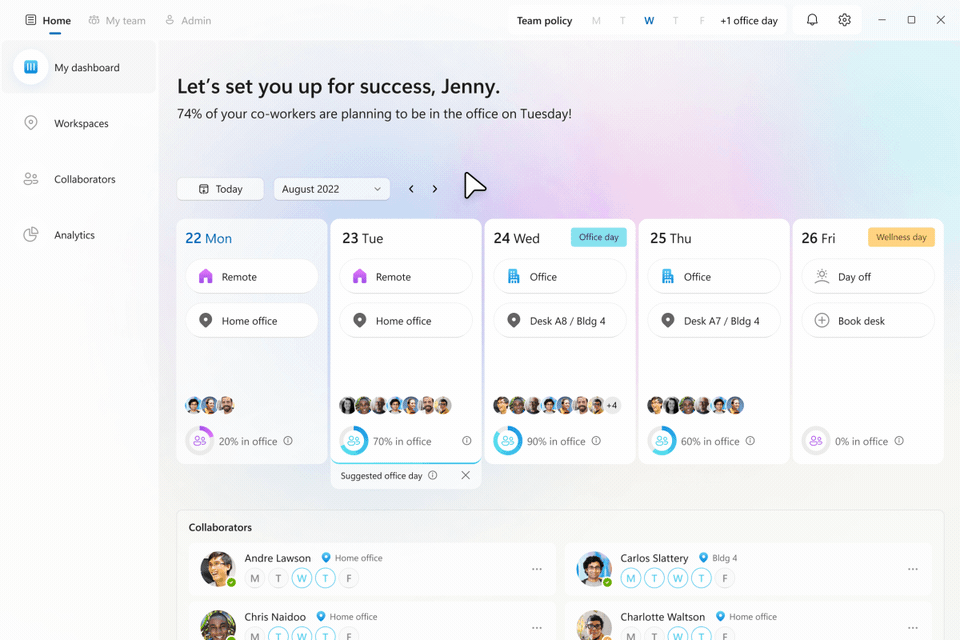 Intelligent bookings finds you the best meeting room in your office with the right tech for your meeting. If all of the participants are at the office, it can reserve you a co-working space with a round table and a whiteboard. If there are remote participants, it can reserve a room with approriate Teams Room devices to make their voices heard just like the ones at the office.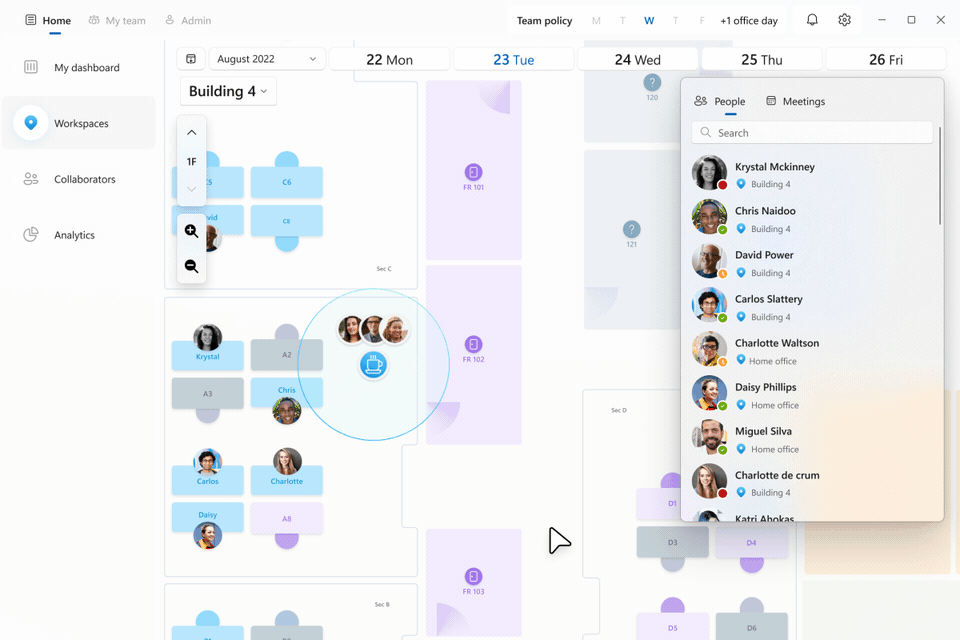 Have you ever wandered around the office trying to find that meeting room someone reserved? You've not really gotten acquainted with the new office since you're working mostly remote anyway, and now you're already a few minutes late for that meeting! Wayfinding allows for specific instructions and a custom map of your office right on your device, so you'll never seem like a stranger in your own office again.
These and a whole lot of other features, like usage insights on all of your spaces gives you a better look into how people use - and could use your office.
---
Immersive Teams meetings in Microsoft Mesh
Even though we already received the public beta of Mesh Avatars in the end of last year (check out my blog on them), we are still waiting for the biggest thing. That would be immersive meetings on the Mesh platform, where participants can join an immersive 3D space from any of their devices, be it a laptop, a mobile phone, or even VR/AR -headsets like the Meta Quest or Microsoft HoloLens.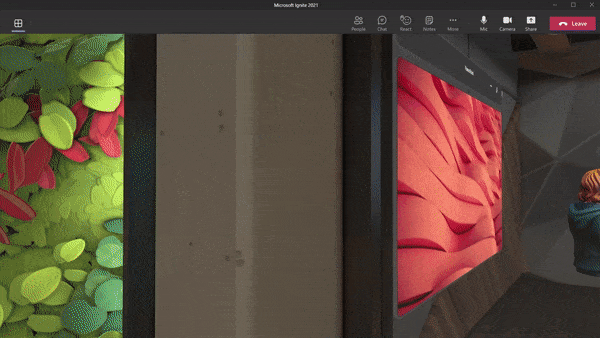 The public beta of Mesh Avatars bodes well for a possible beta release of immersive meetings in 2023, and we at Sulava certainly can't wait to host our monthly meetings and hangouts in the Metaverse! I expect Microsoft Mesh to continue to carry the torch of AltspaceVR, which seemingly has faded a bit into the background. However, I think Mesh will be a worthy successor.
---
Microsoft 365 support for Meta devices
This is once again a subject that I already blogged about in 2022, but now we're waiting for it to happen. Microsoft and Meta teaming up for the metaverse was unexpected, but something that we were really excited to see.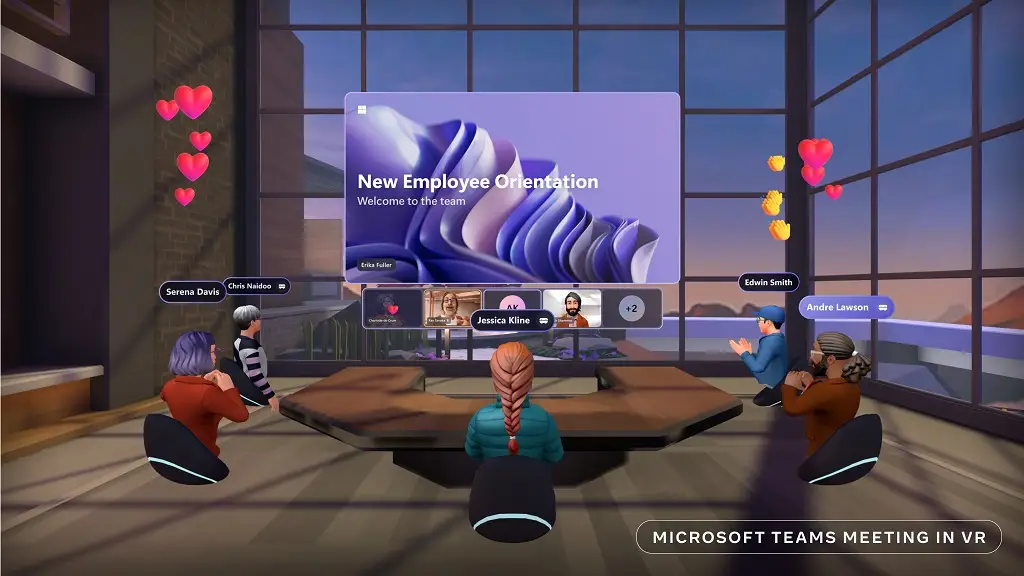 For those out of the loop, Microsoft is bringing Teams, Office 365 applications, Azure AD login and Intune management to Meta's VR devices, like the Meta Quest Pro. They will also support people joining Teams meetings from Meta's Horizon Workrooms, and also the other way around. We're really pumped to see the real hybrid work metaverse building up without the walled gardens we are so used to in tech nowadays.
---
So those are some of the many things I'm looking forward to this year. I am sure that 2023 will be one of the deciding years when it comes to modern work and the Metaverse, and we'll surely see some great things happening this year!
Other things about next year, I'm trying to be more active and do some live talks this year, maybe just in finnish, but surely in english in the future aswell! I'll make sure to keep you updated :)