How to use Copilot in Microsoft Loop 🖌️ Utilize AI Together!
Learn how to utilize the AI features of M365 Copilot in Microsoft Loop! It's time to ditch OneNote!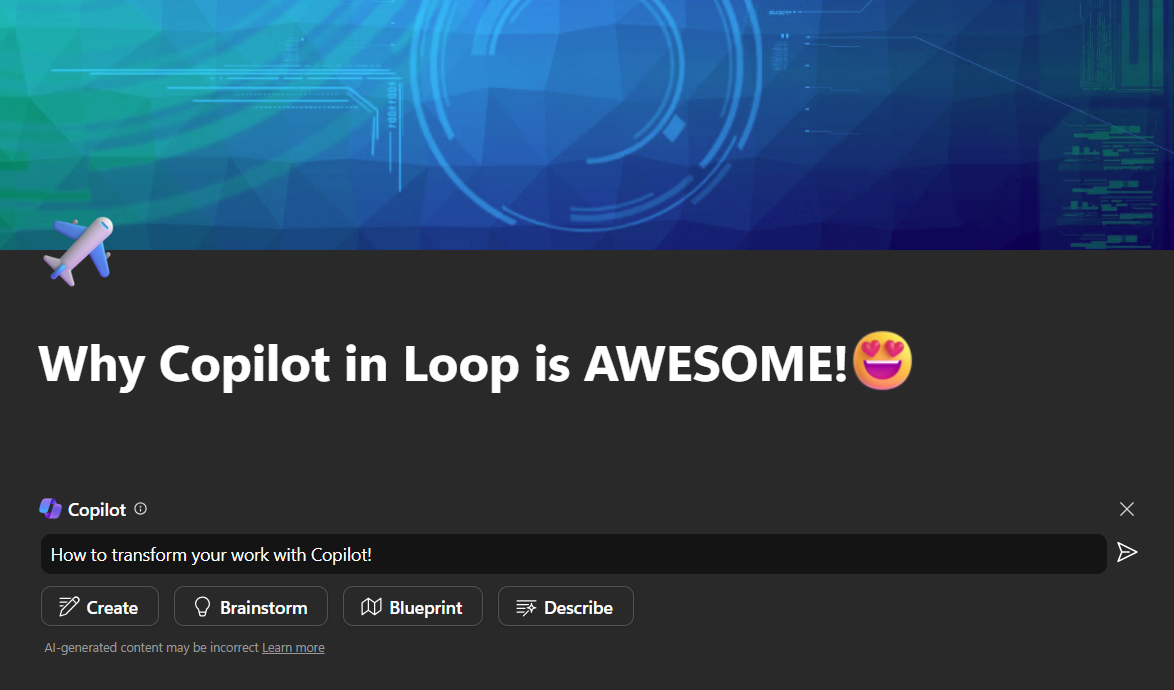 Like many others, I've been pumped for Copilot and AI in general in the past months. The great news is that I've been lucky enough to be playing around with M365 Copilot for some time now! And especially with Microsoft Loop, Copilot is bringing in some awesome functionality, which for me totally upgrades it over OneNote. If you haven't used Loop yet, read my blog on it! So let's go over what changes Copilot brings into Loop: ✨
---
AI Prompting, but with your friends! 🙏🏻
You can always bring Copilot into your Loop pages or components with the / command, just inputting /Copilot will insert a prompt box for you. After that, you can do whatever you want!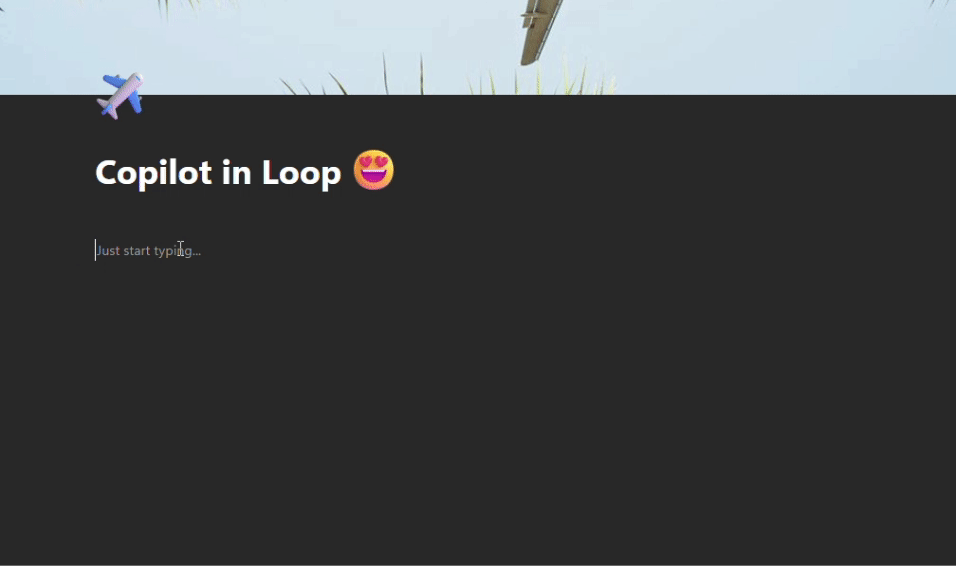 You can easily ask Copilot to create content for you, help you to brainstorm, describe a plan or whatever you want!
💡
Copilot in Loop currently still has one limitation - Unlike for example M365 Chat, you cannot reference files, people or meetings from your organization, meaning that Copilot in Loop can't really access that data 🤷🏻‍♂️
Of course, the best part here is that you can iterate on the content created with Copilot. On the right you have a prompt history, and you or anyone else working on the same page or component, can also prompt the copilot to edit or add to the content. It's truly a collaborative experience!
---
Creating Page Summaries📃
You can also utilize Copilot to create page summaries for you! This is easily once again initiated from the / menu, and creates a Copilot component that you can iterate on aswell!
---
Rewriting content with Copilot✨
If all you want to do is to write a short outline, or just can't get your thoughts organized on the page, you can have Copilot rewrite any of your content according to your prompts.
---
This is just the start! 💫
Microsoft 365 Copilot in Loop has been one of my most positive experiences with Copilot yet! Especially when you're working together with your colleagues, the Copilot component becomes an essential tool for brainstorming and creating the best possible outcome together 🤩
Have you tried out Copilot yet if you have access?